G&G FN2000- 400 FPS with .25, 25 RPS on an 11.1, 35 RPS on a 14.8
Super pimp, my first custom build.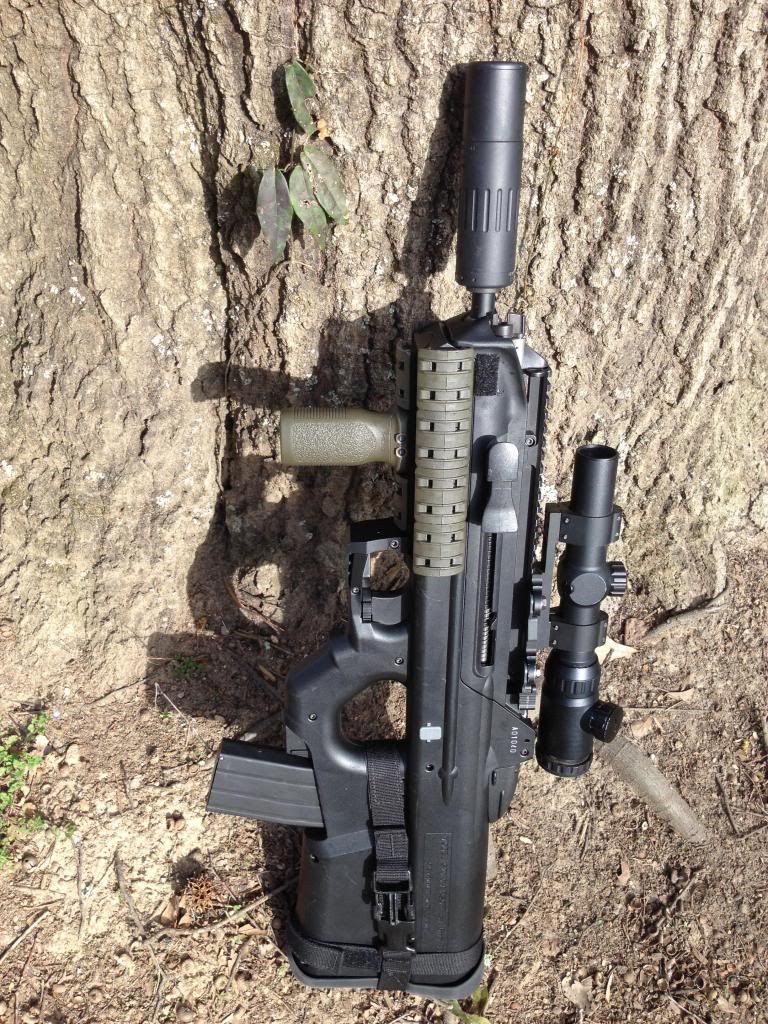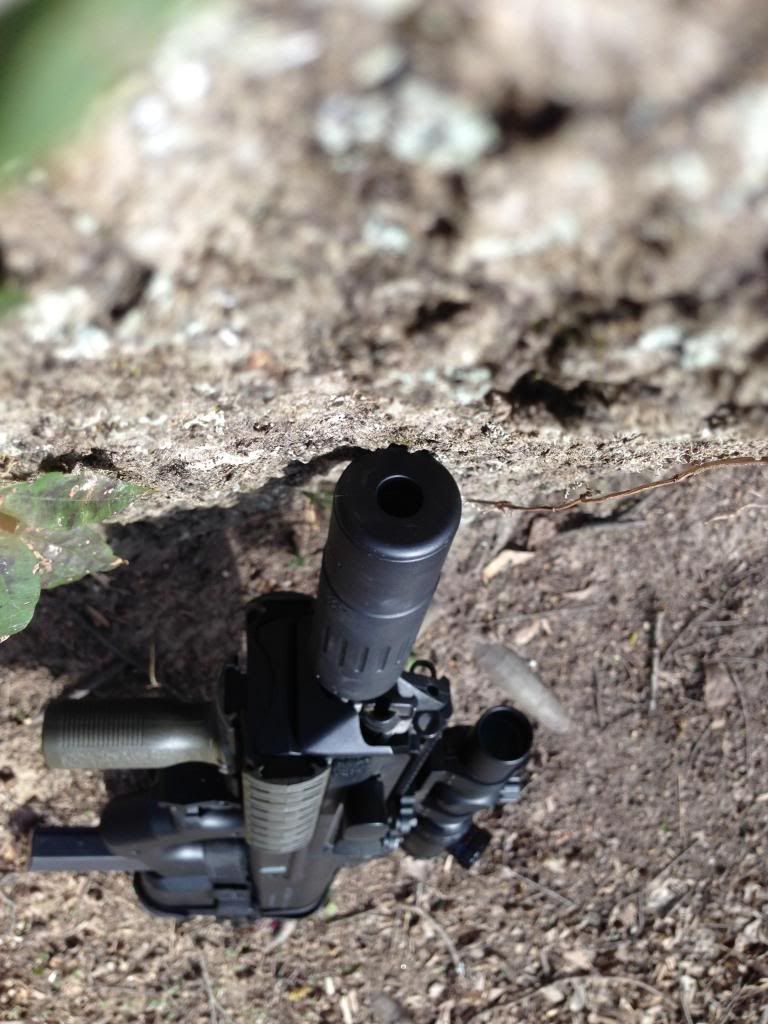 Externals:
Magpul XTMs
Magpul RVG
G&G FN2K rail system
Madbull AAC suppressor
Vision King Short Dot Scope
Internals:
SHS 13:1 gearset
SHS sector delayer chip
Magic Box AUG Air Nozzle
Stock ported cylinder
Stock Cylinder Head
SHS Blue piston
Lonex POM piston head
SP140 Spring
8MM bushings
JG Blue Motor
Extreme Fire Lion Mosfet (Like a cheetah with more programming capabilities)
407mm Prometheus barrel R-Hopped by the great and wonderful Star_Folder
Mods:
AoE Corrected withSorbo
Gearbox was pre-radiused
G&P SR-25 DMR- 455 FPS with .32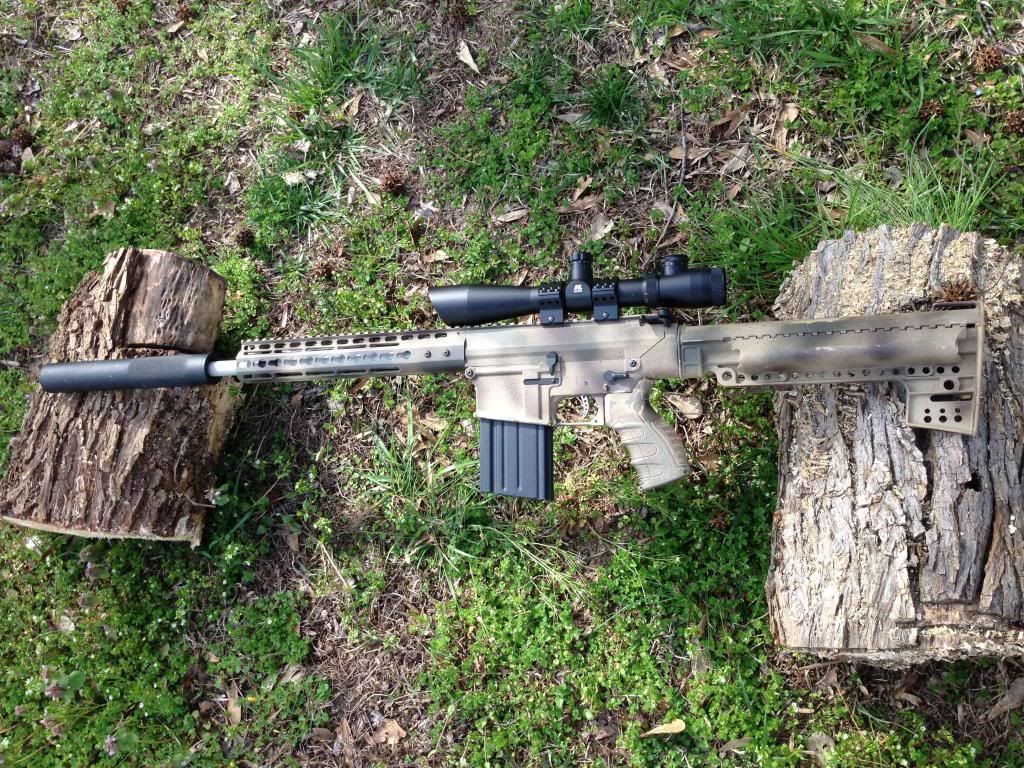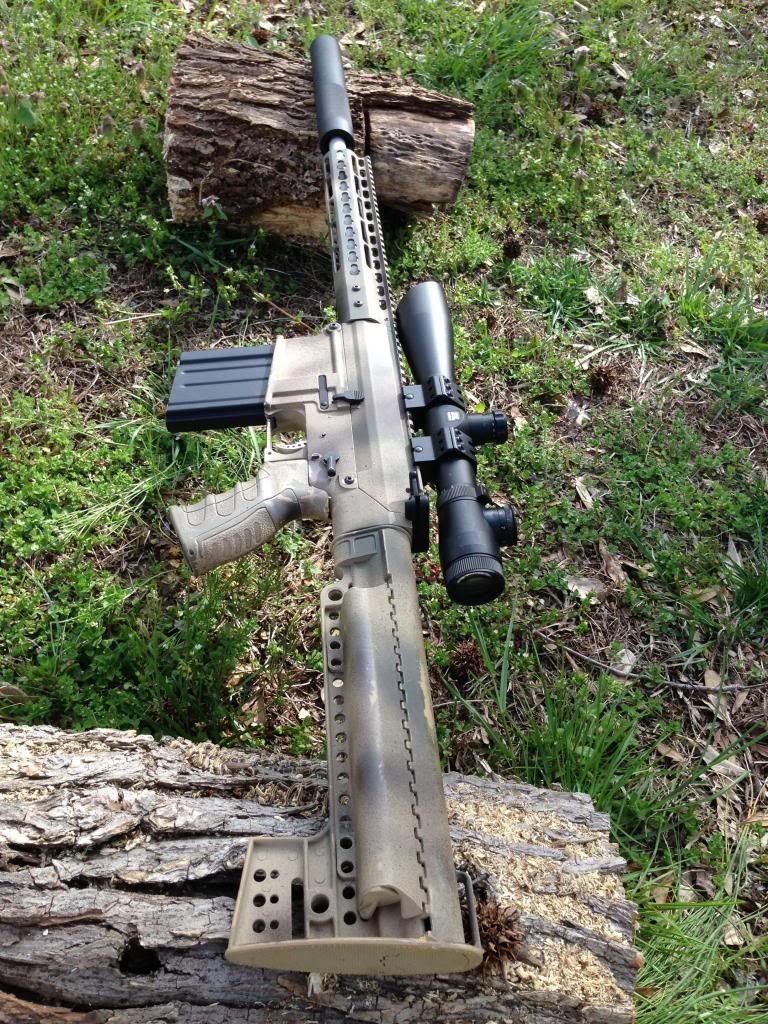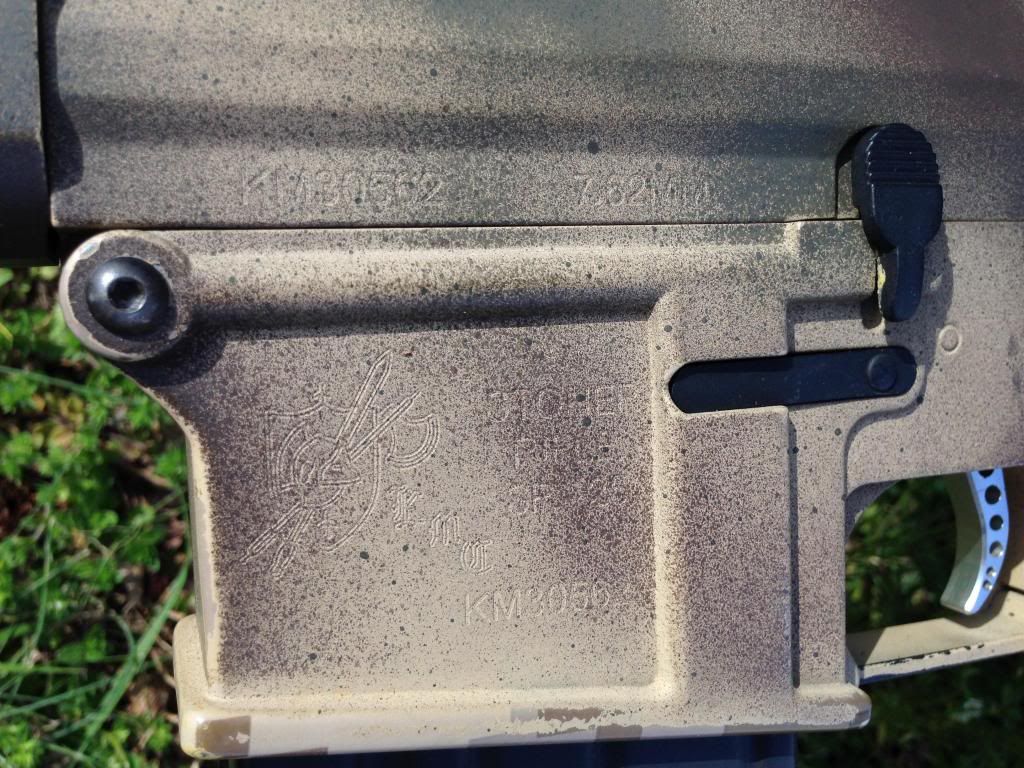 Knight's Armament trades, just visible.
Externals:
Noveske NSR 11" rail
VLTOR rifle stock
Madbull Noveske silver outer barrel
NCStar 2.5-10x40mm scope
3RD OPS Suppressor
Internals:
Systema 400% PSG-1 spring
ZCI Spring guide
SHS SR:25 18:1 gear set
Stock cylinder
Stock cylinder head
Metal air nozzle of some kind
SHS SR-25 piston
CA bearings, bushing under spur gear
Frankentwerk motor, considering switching back to JG Blue
PDI 395mm 6.05 barrel, lapped and ER Hopped
G&P hopup chamber
Lonex Hard Bucking
Chimera mosfet (love me some precocking)
Speed tunable trigger
Mods:
Radiused shell
AoE corrected
Build by Kory, sold, then purchased from someone else by me.
Tokyo Marui M733- ~320 FPS with .25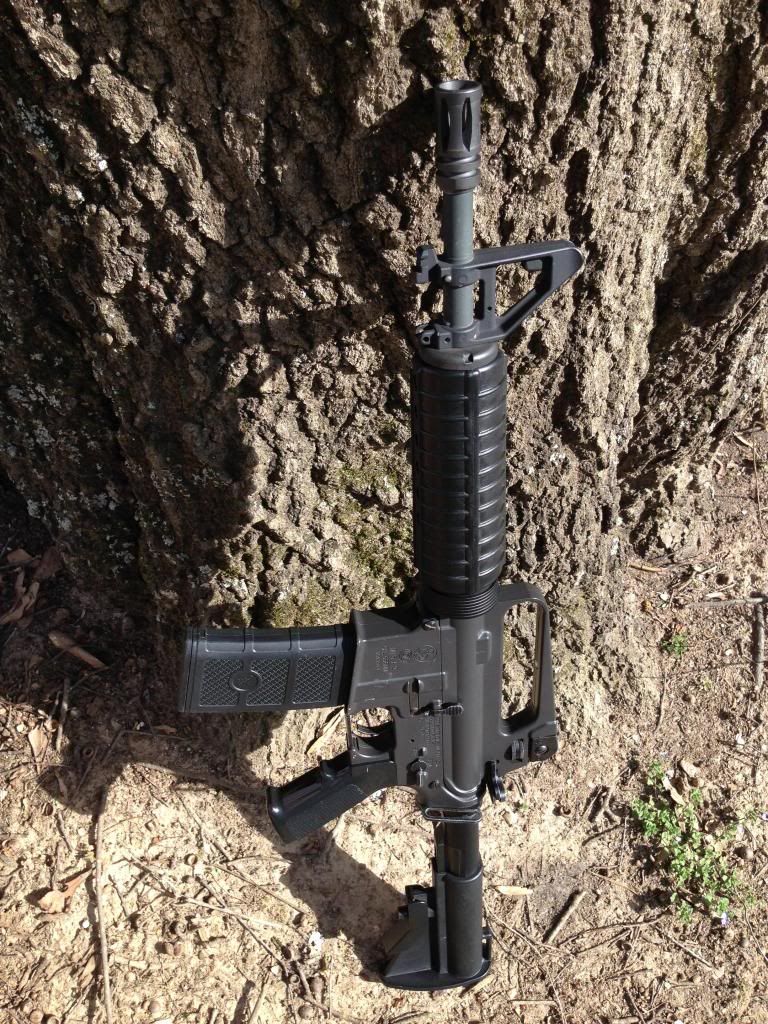 Sweet Colt trades
Externals:
G&P front end after losing half of the TM handguard and being unable to find a replacement
Internals:
Shs blue piston
SHS M120
Random piston head
O-Ring air nozzle
Metal cylinder head
Lonex A2 motor
Galaxy MP5K
Bone stock
Tokyo Marui Hi Capa 5.1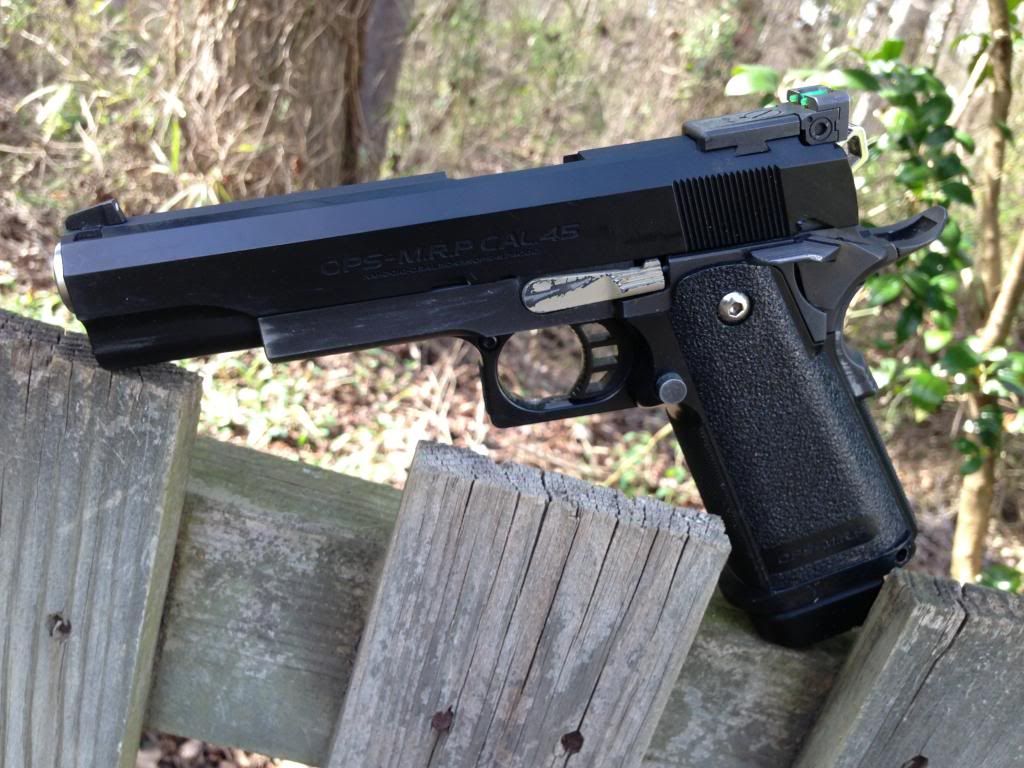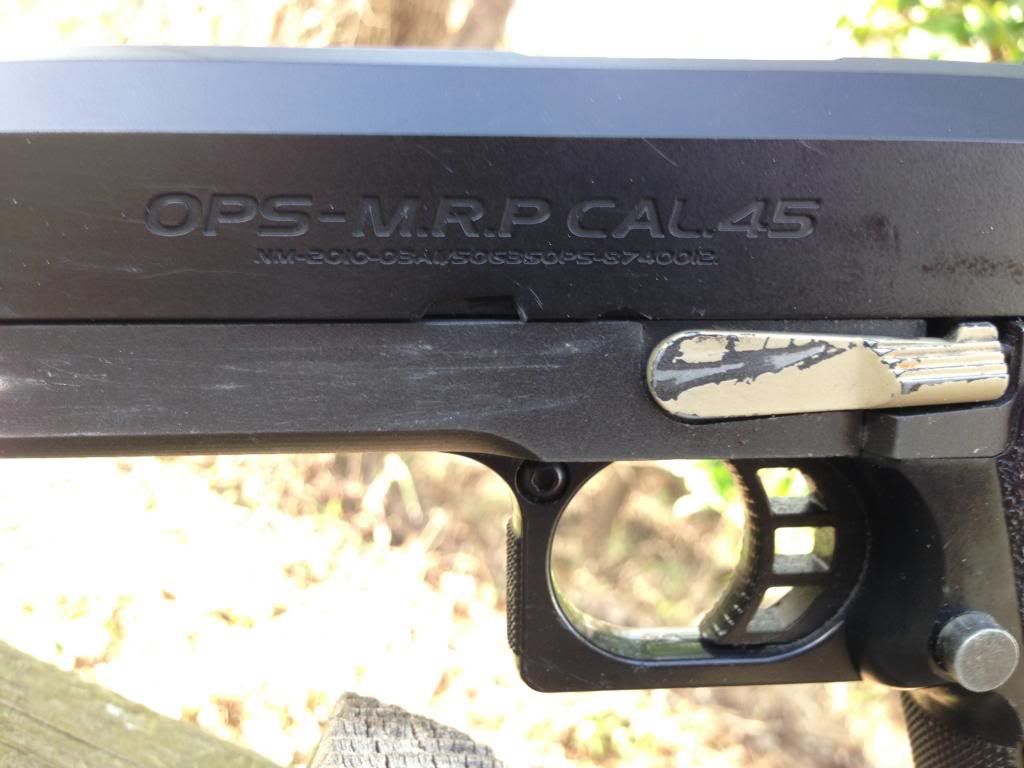 Internals:
Guarder Enhanced Loading Nozzle
110% hammer spring
110% recoil spring
Nine Ball bucking