So Yea, this is what I have so far....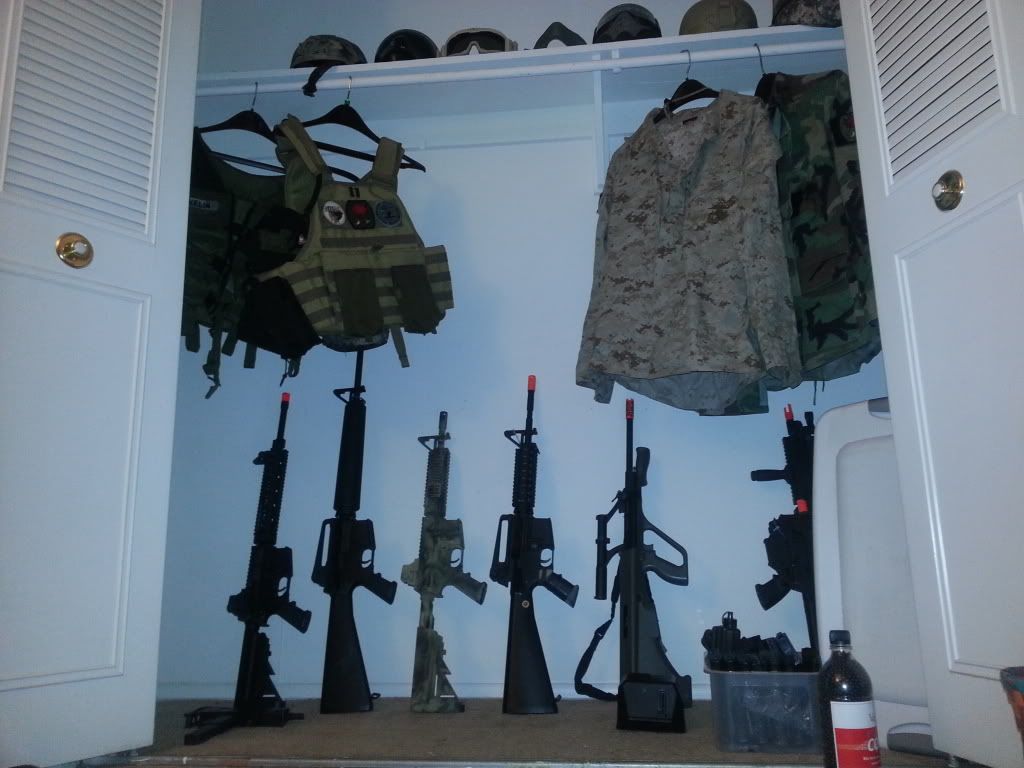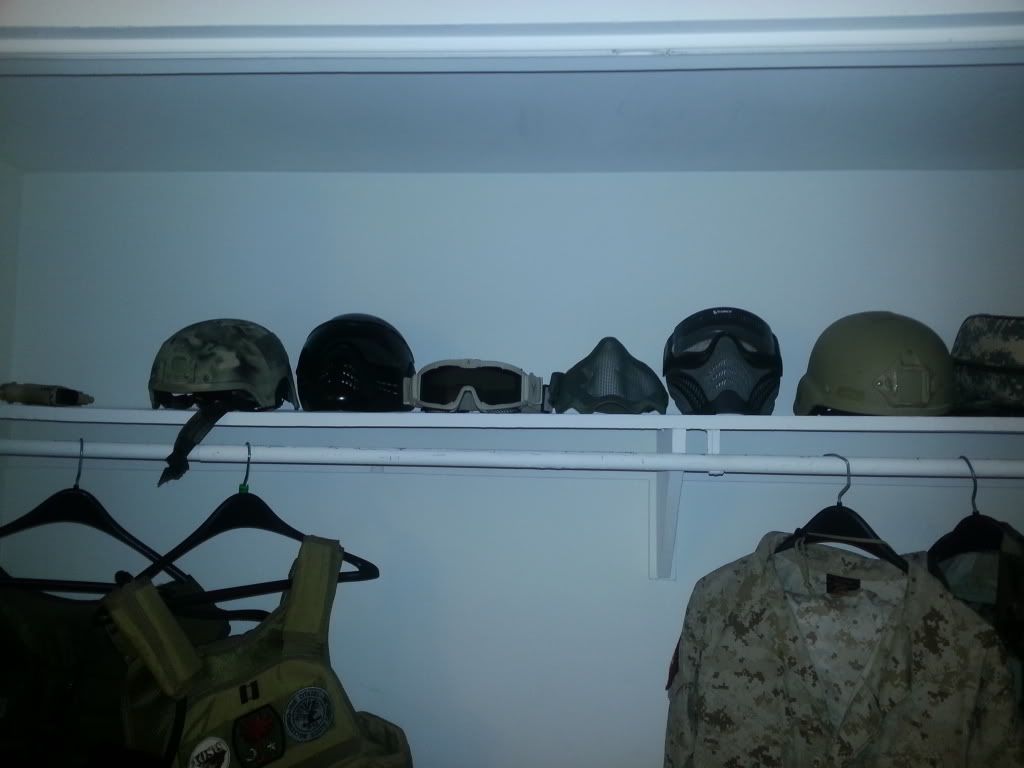 KWA SR10 stock, chronos 335 with .25
VFC M16. Internal upgrades, M130 spring, metal piston, metal spring guide, metal bushings. Chronos TBD.
KWA MK18. Same internal upgrades as VFC M16. Chronos TBD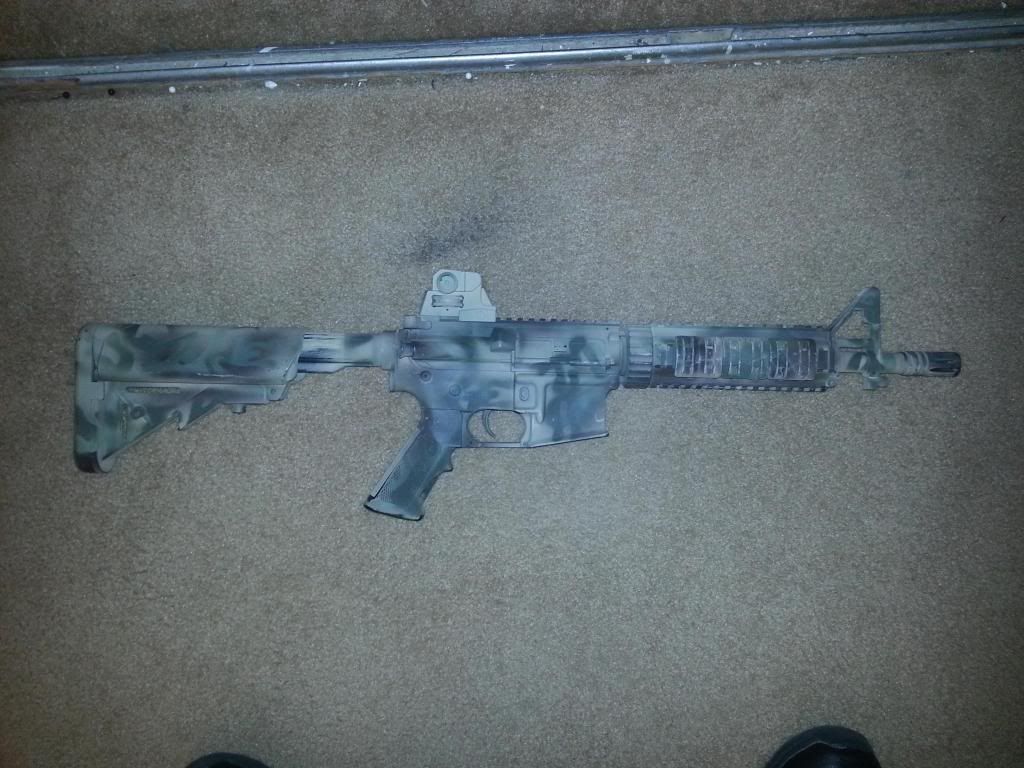 Franken M4. Chronos 275 with .25, ranges 200-250 ft.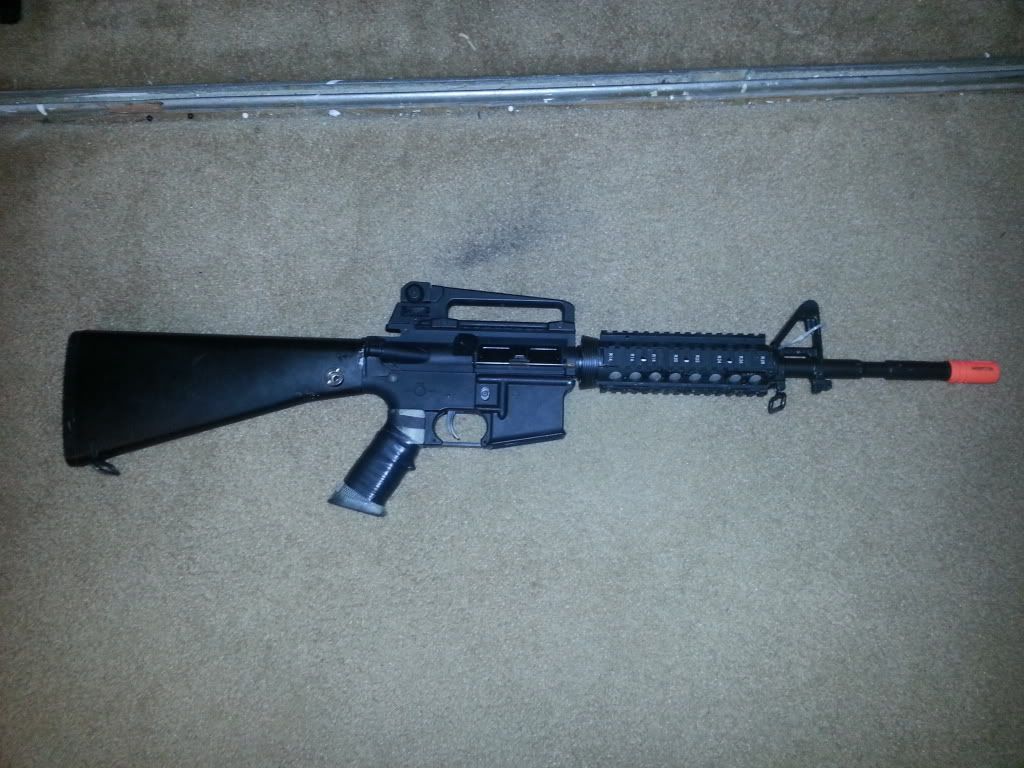 JG AUG-A2. Internal upgrade 509mm 6.03 tbb. Chronos 355 with .25
Walmart HK USP. CO2 powered chronos 335 with .25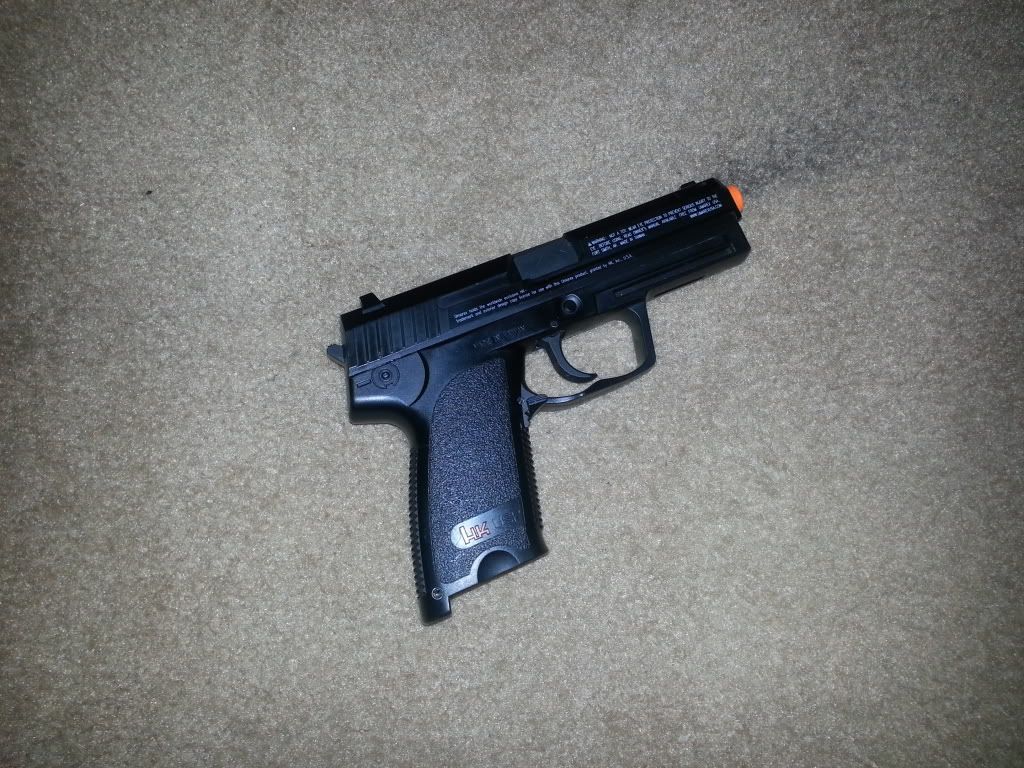 AGM M16. Stock. Chronos TBD after internal and external upgrades
JG G36 DMR. M150 Srping, metal bushings, non ported cylinder, metal spring guide, 3 overhauls. Chronos TBD
JG M4 Stubby. Under construction. Goal, 60 rps @ 300 fps with .25
NExt update: M9s and other stuff.
Thanks for looking!!!!!