Apparently this thread is pretty much dead considering that I was the last person to post in it (almost a year ago). Maybe I can bring it back to life.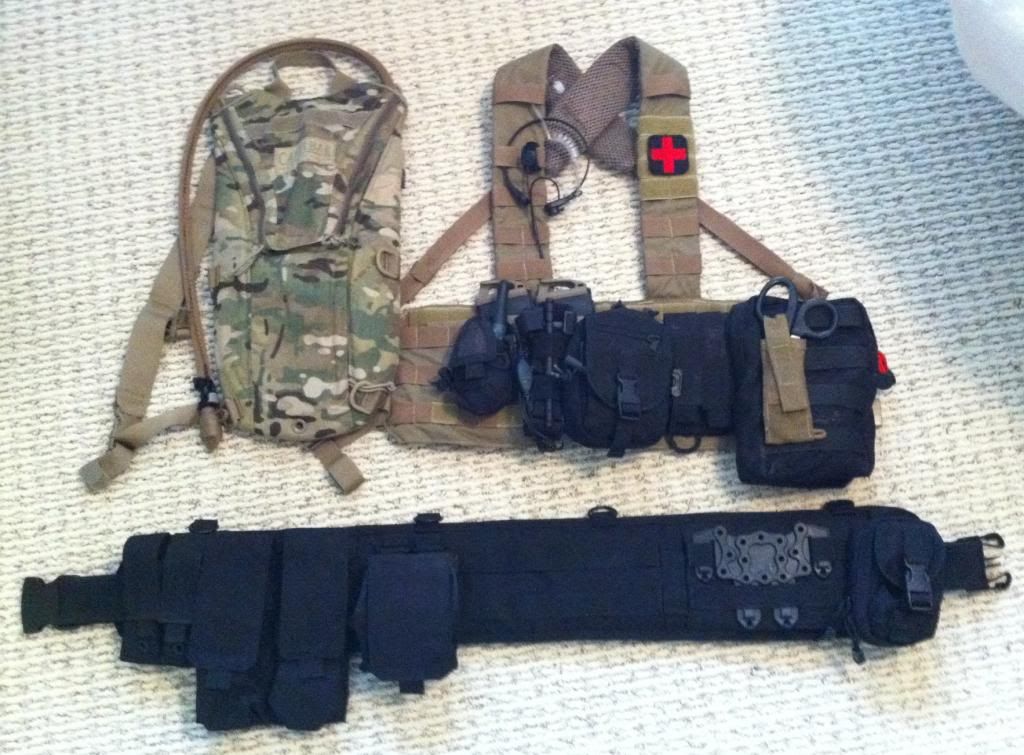 Here's my setup. I haven't ever actually used the battle belt, and I'm probably not going to. I'm thinking about putting the Serpa and dump pouch with two AR FastMags and a couple pistol mag pouches on my Blackhawk rigger's belt.
I'm using a
5.11 TacTec
chest rig with six internal magazine pouches.
From left to right:
1.
Condor HHR pouch
(I try to stay away from Condor, but sometimes their stuff just fits into my kit better than anything else)
2.
Blue Force Gear Tourniquet Now! Strap
with a CAT
3.
Condor Gadget Pouch
4. 5.11 double pistol magazine pouch (holds my multitool and 5.11 ATAC A1 flashlight)
5. Paraclete GP pouch with
NAR IPOK
and
Milspec Monkey shear pouch
The Camelbak is a
3L Thermobak
.
I use a 5.11 VTAC dump pouch on my belt.
If I do keep the battle belt, I'm going to eventually replace the STRIKE Serpa platform with a G-Code RTI Wheel.
Does anybody have any suggestions? I always feel like I'm missing something. Maybe it's just the fact that I don't have plates.
I might go try it out at a Carbine 1 class in a couple weeks.